With the right coach, everyone performs better
With the right coach, everyone performs better
With the right coach, everyone performs better
Why work with a business coach or strategic advisor?
As CEO, executive, manage or team member, you're expected to demonstrate leadership, not uncertainty. Yet at the same time, you need to explore new ideas and opportunities. You need to have your assumptions tested.
You need a coach or trusted advisor. One with experience and an independent, unbiased perspective.
Chances are, most of your time is spent working in your business, executing your plans. Yet if you want to accelerate growth, you need to also devote time to working on your business. You need to find ways to improve the ways you do things, and adjust your strategies and tactics to stay on top.
This is where MarketFit Business Coaching and Advisory Services fit in.
MarketFit provides business coaching and strategic advisory services to clients worldwide.
We meet in-person or via Zoom, Skype or other conferencing services.
Working with MarketFit coaching and advisory services
We'll work with you or your team to address your most important challenges and opportunities.
Together we'll assess your organization's current situation in the market and the situation inside your organization. We'll analyze the challenges, risks and opportunities. And together we'll explore strategies to address the challenges, mitigate risks, and seize the most compelling opportunities.
Why work with MarketFit?
MarketFit provides business coaching and strategic advisory services with a single focus: to deliver measurable positive results.
Our strategic advisory services are customized to meet your business needs.
All our strategic services come with our "pay only for value" guarantee.
Work with MarketFit and you'll make more money, sooner.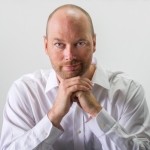 Always focused, Alan instinctively grasps the nuance in complex markets that are otherwise new to him. He builds on that understanding by
quickly identifying the risks and assumptions in a new product
and
consistently comes up with brilliant solutions
for the problem at hand. Alan is
an indispensable asset
to any team that wants to push the envelope.
– Bill MacEwen, Founder of SpaceList
To set up a call or meeting, please contact us here: