Looking to spark a change?
Presentations, Workshops, & Facilitation
Invite MarketFit President Alan Albert to speak at your next conference, meetup, team meeting or corporate event.
Alan also enjoys leading workshops and facilitating meaningful discussions to help advance your company or team to the next level.
Hear real-world stories and lessons learned from in-the-trenches experience. Explore ways to improve your product, marketing, and development departments, or to align your executive teams or boards of directors. Learn new market-leading best practices for product innovation, product positioning, pricing and teamwork. Discover new and surprising ways to improve your organization's alignment and performance.
Expect your assumptions to be challenged, and important conversations to be sparked. Contact us to learn more.
Two-Time Winner
Best Session
ProductCamp Portland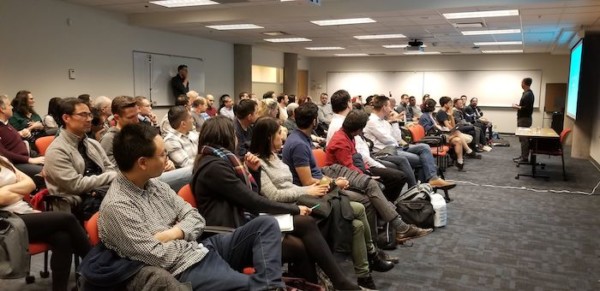 Popular topics
Seeking an engaging, thought-provoking  speaker for your next event? Looking for an experienced instructor for an informative, engaging workshop? Need an experienced 3rd-party facilitator to guide an important discussion?
These topics are among the most popular: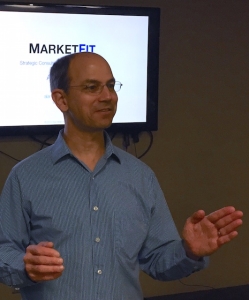 Setting Customer Perception of Value as your North Star metric

Value Discovery™ Research and the Maximum Value Proposition™

How understanding Customer Perception of Value can shortcut your path to success

Pricing your Products for maximum return

Lean Startups and Lean Product Development

Customer Research and the Customer Development Model

Product Management best practices and lessons learned

Value Proposition Design and how to discover customer values

Moving from conflict to collaboration, across your team and company

Strategy development, for your company and your products.

Strategic alignment, within your team, department, and across your organization.
Recent Engagements
Alan Albert's recent speaking engagements include:
ProductCamp Online, (ProductCamp Atlanta, ProductCamp Austin, ProductCamp Boston, ProductCamp Charlotte, ProductCampRTP™, ProductCamp St. Louis, and ProductCamp Twin Cities)
Pricing Your Products For Maximum Return


Acetech Micro Summit, Vancouver BC
Pricing Your Products For Maximum Return


Product BC, Vancouver BC
Building Products and Teams with Customer Value as the North Star (with Michelle Dunlea, Hootsuite)
Measuring Success (panel discussion)
Your Price is Wrong: How to Price Your Product for Maximum Return


ProductCamp Silicon Valley, Santa Clara CA
The Surprising Fastest Cheapest Smartest Path to Product-Market Fit

ProductCamp Seattle, Seattle WA
The Future of Product Management, from Conflict to Collaboration
The Surprising Fastest Path to Product-Market Fit
Your Price is Wrong: How to Price Your Product for Maximum Return


Beyond Agile & PMCNW Joint Meetup, Seattle, WA
The Surprising Fastest Way to Reach Product-Market Fit

Simon Fraser University, RADIUS Slingshot Accelerator, Vancouver BC
Understanding Customer Perception of Value


International Institute of Business Analysis,  Vancouver BC Chapter
Getting the Most from Your Customer Interviews


ProductTank / BCTIA Product Management Group, Vancouver, BC
The Maximum Value Proposition™:  How to Create Winning Products with the New MVP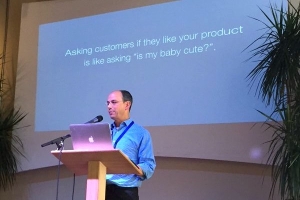 Impact Pricing podcast with Alan Albert
Impact Pricing host Mark Stiving, PhD. invited Alan to speak about Value-Based Pricing and how discovering and understanding Customer Perception of Value can help you optimize your pricing models for maximal returns.
Pricing Interview with Alan Albert
Pricing expert Alan Albert was interviewed by Steven Forth, CEO of Ibbaka, about Product Management and the skills needed to generate strong pricing models.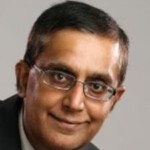 In a crowded field of excellent presentations at ProductCamp, Alan's talk was one of the
most insightful and thought provoking
. His pivot on MVP – maximum value rather than minimum viable puts product development in refreshing new light."
– Pad Warrier, Board Member, Product Management Consortium, Seattle

Alan's talk at Product Camp was one of the
most thought provoking
talks of the day. Though it was the last talk of the day he
held my attention until the end
.
I found myself telling others about Alan's MVP and today I got an email from a colleague asking me for more information on the topic.
– Lauren Brown, Blink UX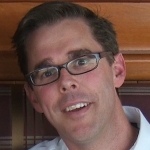 As an attendee of this year's Seattle Product Camp, Alan's presentation on Maximum Value Proposition has made me rethink about how to provide the most value to our customers and how to get there.
Thanks Alan for such a great presentation and providing us with a new way in approaching getting qualitative customer feedback!
– Jeff Pasek, Product Management, Verity Solutions

Alan's presentation was like
a breath of fresh air
.  Alan charted out why the current best practices in product management are flawed and presented a
very practical approach
to more effectively build your products.
I highly recommend Alan's presentation for all product managers and entrepreneurs.
– Kaitlyn Bate, Senior Product Manager at TalentWise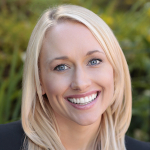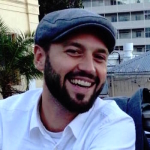 Having used multiple methodologies to ship products, I found Alan's approach to be
beautifully intuitive
and
hyper focused
on the most important aspect of product management — the customer.
– Nathan S. Maas
I've had the privilege of hearing Alan speak at two Product Camps, and sincerely wish that I had been exposed to his ideas at the beginning of my Product Management career. I know I could have been a better PM if I'd applied his principles. I strongly recommend that every PM make a point of hearing what Alan has to say.
– Bob Hamilton, Instructor, International Business, British Columbia Institute of Technology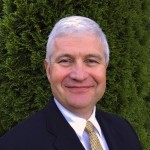 Alan clearly understands and articulates exactly how to create great products by leveraging the core internal values of the buyers.
– Tom Lessing, Managing Partner, QB Projects Ltd

To set up a call or meeting, please contact us here: